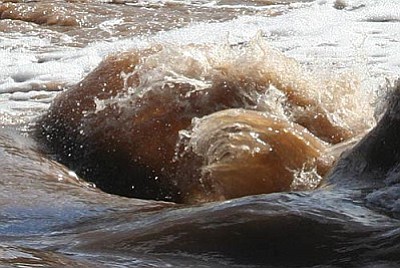 VVN/Raquel Hendrickson
Beaver Creek roars over Lacy Lane in Camp Verde Monday morning.
Stories this photo appears in:

Some Verde Valley homeowners worried about high water over the weekend. A storm pushing into Arizona from Mexico and the Baja brought tropical moisture and warmer temperatures to the mountains, melting some of the accumulated snow. That scenario can cause runoff and high water down river.