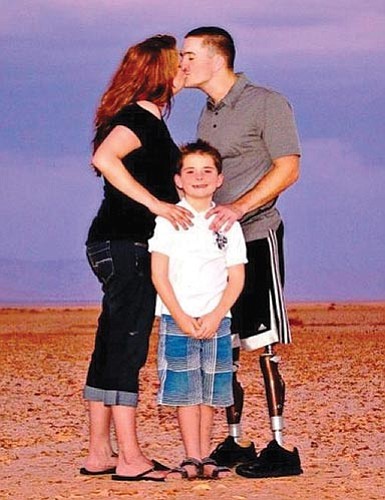 Courtesy photo
The Maynards, Jordan, Jennifer and Jay, strike a pose for a family portrait. Jordan Maynard said his wife and son have adjusted well to his injuries. "They're just happy I'm home," he said. "No more deployments."

Stories this photo appears in:

Homes for Our Troops building family house in CottonwoodCpl. Jordan Maynard ordered his men to apply tourniquets to the bloody stumps where his legs and feet had been a few seconds earlier.