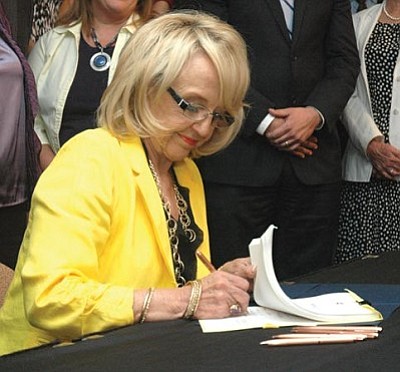 Gov. Jan Brewer signs legislation Tuesday designed to ease the burden on filing sales taxes -- and getting audited -- for firms that do business in multiple cities.  (Capitol Media Services photo by Howard Fischer)
Stories this photo appears in:
Saying it makes Arizona a friendlier place to do business, Gov. Jan Brewer signed a major overhaul Tuesday of how the state and cities collect sales taxes and audit businesses to ensure compliance.