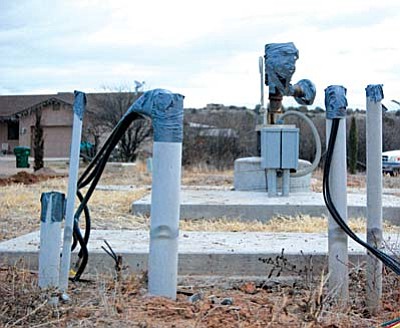 County staff has again taken issue with how property has been cleared at Montezuma Rimrock Water Company's controversial well site. The company faces a $10,000 fine if it does not meet the county's expectations. VVN File Photo
Stories this photo appears in:

Company faces county fine for noncompliance
RIMROCK - As it continues to pursue a rate increase, a notice of noncompliance from Yavapai County is the latest move in the ongoing ordeal of the Montezuma Rimrock Water Company.