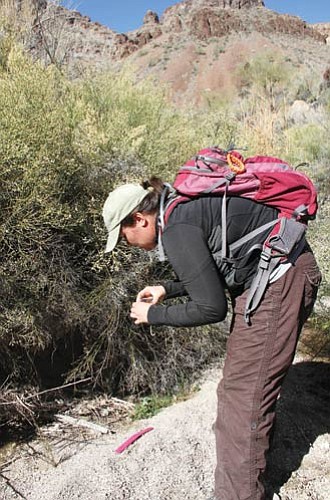 AZGFD wildlife technician Heather Heimann searches thick brush for signs of a lion kill in the Black Mountains west of Kingman. (JC Amberlyn/Kingman Daily Miner)
Stories this photo appears in:

An elusive cat stalks through the Black Mountains of Arizona. This master of stealth, the mountain lion, is like a phantom: rarely seen by human eyes and leaving little trace of its existence in the hardscrabble terrain it calls home.