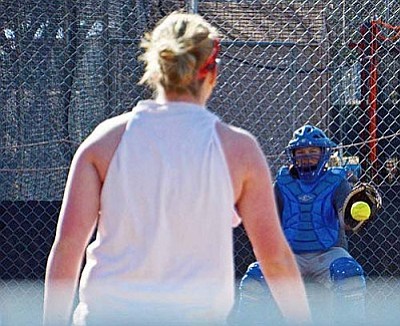 Sophomore pitcher Shelby Boler pitches right to the catchers mitt during a recent practice at Camp Verde High School. The Cowboys look to improve to 5–1 against Joy Christian on March 16. VVN/Travis Guy
Stories this photo appears in:

Cowboys' softball continued its momentum with a 15-11 over the Chino Valley Cougars, improving to 4-1 on the season.