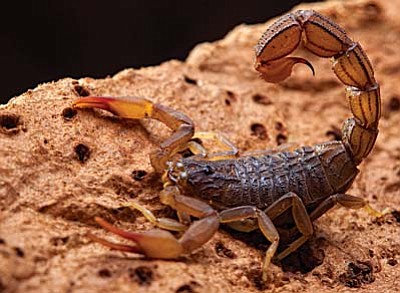 In Arizona, most scorpion bites are a bit more severe than that of a bee. The bark scorpion (above) is the only scorpion considered a threat to people in Arizona.
Stories this photo appears in:

Snakes and more ready to emerge
While spring continues to maintain its erratic grip on daytime temperatures, the inevitable emergence of snakes, spiders, scorpions, and lizards remains just around the next upward swing.