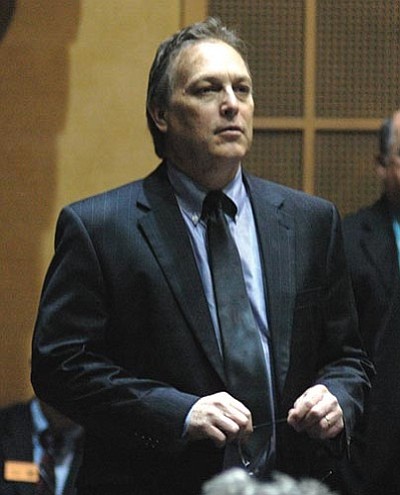 Senate President Andy Biggs watches as a coalition of Democrats and dissident Republicans combine to alter the proposed GOP budget for the coming year, a budget he supported. (Capitol Media Services by Howard Fischer)
Stories this photo appears in:

In a historic move, a group of Republican senators united with Democrats Thursday to approve the plan by Gov. Jan Brewer to sharply expand the state's Medicaid program.