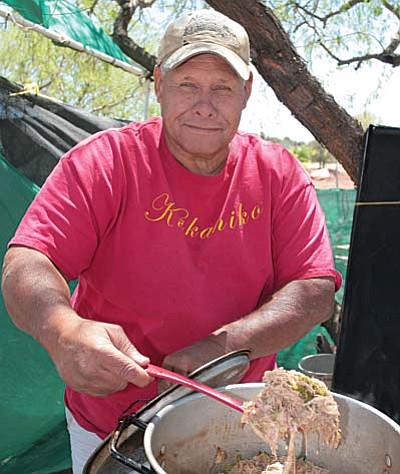 "It's enjoyable for me to see people come out and enjoy their lunch," says roadside chef Sam Plunkett said. "My grandfather said to me, 'you keep an honest face, you smile at the people when they come by, and you make them happy." VVN/Bill Helm
Stories this photo appears in:

CAMP VERDE - As a small child on the island of Maui, Sam Plunkett first learned how to cook authentic Hawaiian barbecued food. For seven years, Plunkett, a resident of Camp Verde, has been serving home-cooked barbecue from his favorite roadside location, across the highway from the Cliff Castle Casino Hotel on Middle Verde Road.