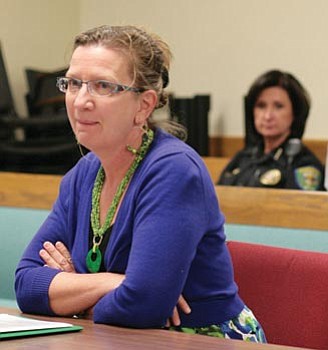 VVN/Bill Helm
"We want to help increase the literary and social skills of teens and adults," said library director Kathy Hellman. "But there's also more of a social benefit, where they can watch and discuss movies and discuss books."
Stories this photo appears in:

Money for Teen Advisory Board and Creator Faire
On May 15, the Camp Verde Town Council announced that Library Services and Technology Act grants totaling $33,455 have been awarded to the Camp Verde Community Library. And the library already knows how to use the funds.