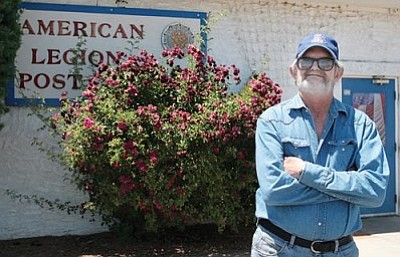 VVN/Bill Helm
"Most of the guys in the barracks [at basic training] were sent to Vietnam," says Mark Schurkamp. "But they sent me to Germany. I knew Germany existed. We had a lot of troops there. And I knew I was not going there to fight."

Stories this photo appears in:

Mark Schurkamp, military veteran
He begins each day at 5:30 a.m., feeding his cats Stormy and Sam.