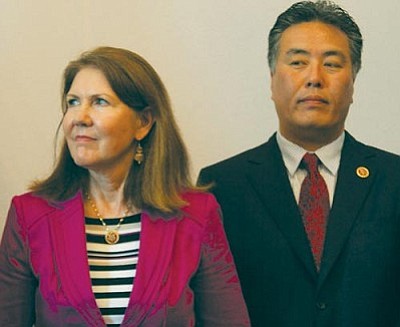 Rep. Ann Kirkpatrick, D-Ariz., and Rep. Mark Takano, D-Calif., joined other House members introducing bills to reduce the "massive backlog" of veterans' claims benefits. (Cronkite News Service photo by Emilie Eaton)
Stories this photo appears in:
A veteran's benefits claim filed today with the Phoenix office of the Department of Veterans Affairs might not be closed until after Memorial Day. Of 2014.