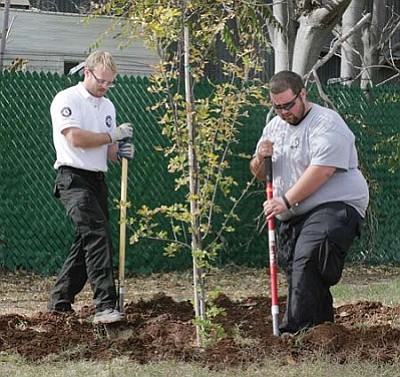 Sean Farber of Carbondale, Pa., and James Miller of Redmond, Ore., from left, help restore tree wells Tuesday at Fort Verde State Park. Farber and Miller are members of the AmeriCorps' National Civilian Community Corps team assigned to help with a weeklong project at the historic park. VVN/Bill Helm
Stories this photo appears in:

Sheila Stubler: 'We're getting help we don't normally have'
Fort Verde State Park appreciates its volunteers. But on occasion, the historic park requires upkeep that younger people can best handle.