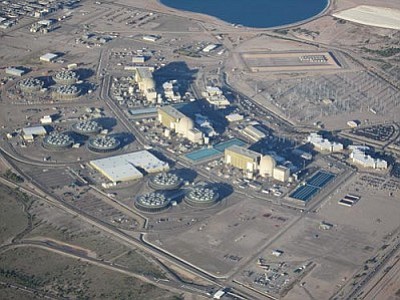 NEI estimates that Arizonans who are customers of Arizona Public Service and Salt River Project have so far paid about $580 million. Those two utilities are part owners of the Palo Verde Nuclear Generating Station.
Stories this photo appears in:

In a slap at the federal Department of Energy, a federal appeals court on Tuesday ordered it to stop collecting fees from nuclear plant operators -- including $580 million so far from Arizona utility customers -- to finance a waste site that may never be built.