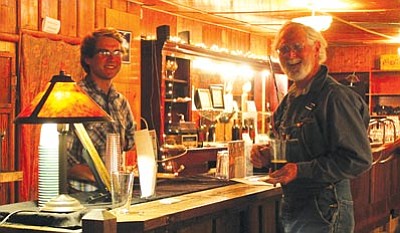 V.B.C owner Alex Goetting serving beer at last month's tapping party.
Stories this photo appears in:

From 5-7 pm on Saturday, is relive a piece of history at the historic Boler's building, 325 S. Main St., Camp Verde. The Verde Brewing Company will host a tapping party for the anticipated launch of their new beers, the Gold Buckle Beer and the Mesquite ESB. Check for more listings!