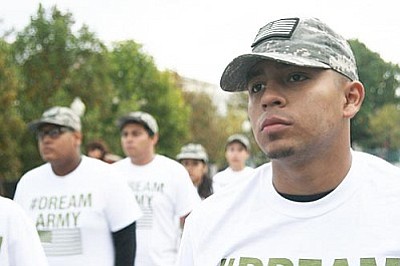 Phoenix resident Hassan Quiz was brought to this country illegally as a baby, and was subsequently turned away when he tried to join the military. Quiz joined other illegal immigrants at a Capitol Hill rally for a bill that would let them, and other like them, enlist. (Cronkite News Service photo by Pei Li)
Stories this photo appears in:

Phoenix resident Hassan Quiz had passed all the tests toward his dream of being in the military when he ran up against one he couldn't pass.