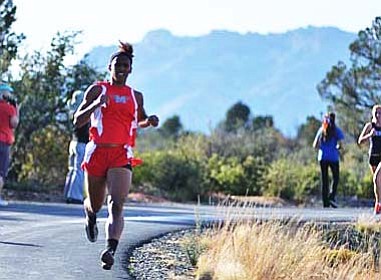 Mingus Union's Justine Taylor leads the girls race as she hits a downhill portion of the race. The senior won the race by 30 seconds, finishing in 19:55.66. VVN/Travis Guy
Stories this photo appears in:

In a sport of seconds, 30 seconds is considered a landslide. That is by how much Mingus senior Justine Taylor won her race at the Yavapai County Championships on Oct. 24.