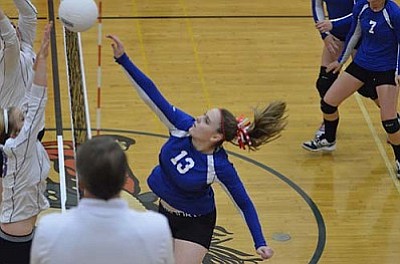 Alle Drake goes for the kill against Payson. Drake is one of the Cowboys' outside hitters, working for the kills and blocks. Drake and her team lost to the Longhorns 3–0, after the team got in a hole, got frustrated and could not recover. VVN/Travis Guy
Stories this photo appears in:

After notching its first win of the season, the Camp Verde volleyball team was not able to build any momentum when they took on Payson High School, getting swept by the Longhorns.