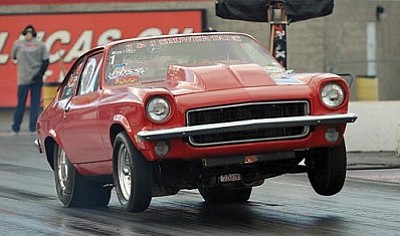 Joe Bennett of Team Bennett races his 1973 Chevy Vega. In 2004, Bennett paid $400 for the Vega. When he bought it, "It had no motor, had no transmission. And it had weeds growing out of it." Photo courtesy of Monte Brown.
Stories this photo appears in:

It was in Ottumwa, Iowa, the home of Radar O'Reilly, where he first fell in love with fast cars.