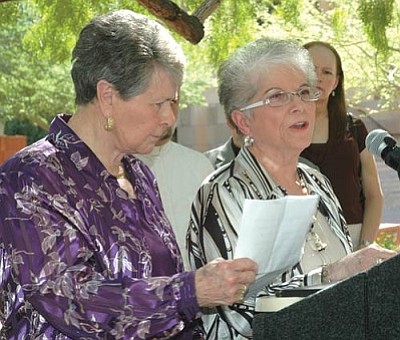 Nelda Majors, left, and Karen Bailey, who have been together for 55 years, explain Tuesday why they want the right after all these years to marry, including parental rights. Backers of a proposed 2016 ballot measure to legalize gay marriage hope that stories like this provide the margin for victory at the polls. (Capitol Media Services photo by Howard Fischer)
Stories this photo appears in:
The question of whether Arizonans agree in 2016 to allow gays to wed could depend on how many old people die between now and then, according to a former Republican state attorney general.