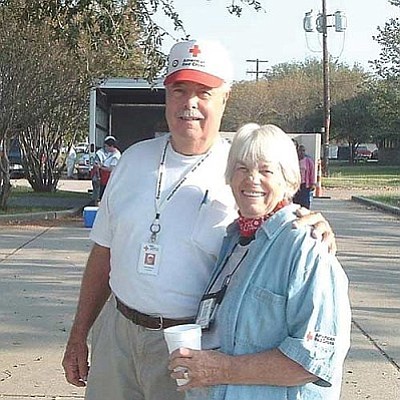 Bob and Helen Zimmerli take a break from disaster relief duties in Biloxi Mississippi, 2007, during Rita, the storm following Hurricane Katrina. According to Bob, it was "much worse than New Orleans. All the ERVs ended up in Biloxi. This trip culminated in feeding about 16,000 eight-course Thanksgiving dinners in Biloxi, door-to-door. Courtesy photo.
Stories this photo appears in:
Helen and Bob Zimmerli make up half of the American Red Cross's volunteer base in Camp Verde.Which is impressive, considering that they are both retired.Since 2003, the couple has been volunteering with the organization's Disaster Action Team (DAT).