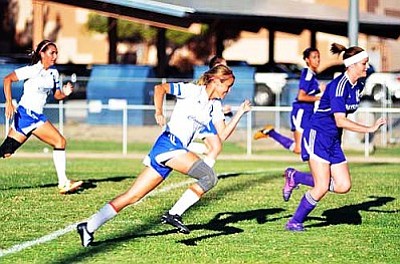 Senior Maddy Showers sprints toward Payson's goal during the Cowboys' 5–0 win over the Longhorns. Showers totaled three goals for the day, and when Camp Verde traveled to Payson, Showers scored the game-winning goal. VVN/Travis Guy
Stories this photo appears in:

The Camp Verde girls' soccer team ended a three-game stretch over five days with a 2-1 record, improving its overall record to 3-3-2.