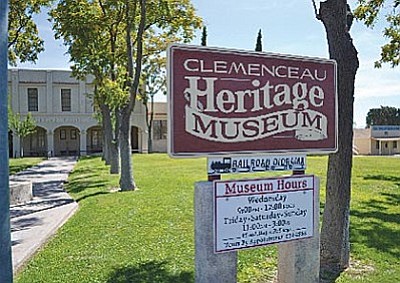 Yavapai Museums on Parade at Clemenceau
Stories this photo appears in:
Yavapai Museums on Parade at ClemenceauOct. 5Clemenceau Heritage Museum invites you to "Yavapai Museum's on Parade" on Saturday from 10 a.m. to 3 p.m. This event is designed to feature the 17 historical societies and museums within Yavapai County. This event is free to the public and allows individuals to visit different museums without having to leave the Verde Valley. There will be music, a food vendor selling local cuisine, and a special performance by the RoadRunners Square Dance Club. This will be an excellent time to visit Cottonwood's own Clemenceau Heritage Museum.The museum is at 1 N. Willard St., Cottonwood. Call (928) 634-2868.