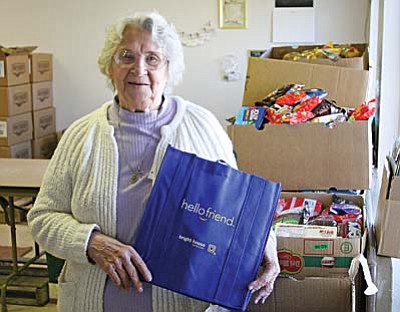 For Josephine Mayer of Camp Verde, helping others is her lifeline. VVN/Bill Helm
Stories this photo appears in:
Volunteer, Camp Verde Seventh-day Adventist Church's food bank
CAMP VERDE - The doors close each Wednesday at 1 p.m. Boxes filled with food and drink have been distributed to people whose refrigerators and pantries would otherwise be empty.