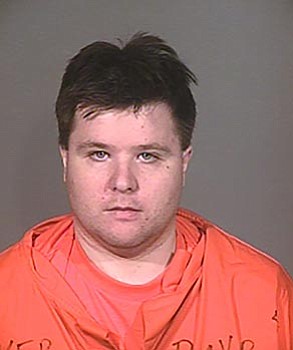 His attorney said John Larsgard was on medications that made it hard for him to fully defend himself at trial, one of several issues raised on an appeal to the Supreme Court. The high court declined, without comment, to take the case. (Photo courtesy the Arizona Department of Corrections)
Stories this photo appears in:

The U.S. Supreme Court on Monday refused to hear the appeal of a Norwegian man sentenced to 7.5 years in prison for driving through a crowd at Winslow's annual Standin' on the Corner Festival.