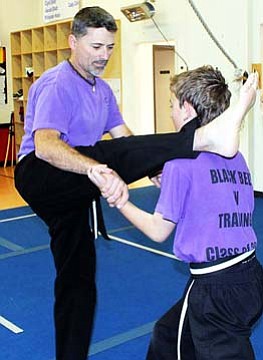 Junior Queen and Preston Chalmers practice for their black belt tests. Photo courtesy of KC's Tae Kwon Do
Stories this photo appears in:
Earning one's black belt is a major milestone in a martial arts student's life. At KC's Family Tae Kwon Do, one learns from the beginning that earning a black belt is about perseverance, respect, discipline and excellence. Students are taught to strive for excellence in their training as well as in their everyday lives.