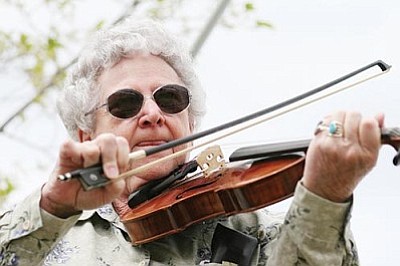 In addition to playing with the Beaver Creek Philharmonic, June Reynolds is an 18-year member of the Arizona Old Time Fiddlers Association. VVN/Bill Helm
Stories this photo appears in:

The bluegrass appreciation club
When he was 9 years old, Mark Cohen wanted to play guitar like Eric Clapton. Today, he aims to play the banjo like Earl Scruggs.