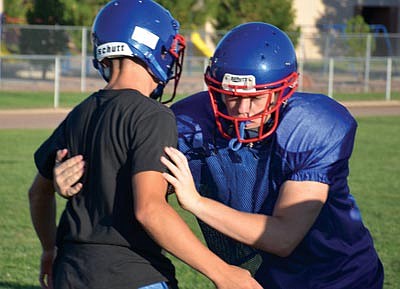 The Cowboys seem to have a team motto. They start and end every practice with "hustle in, never quit." VVN/Derek Evans
Stories this photo appears in:
CAMP VERDE -- Steve Darby became the head football coach at Camp Verde in 2013. He said he has been trying to change the culture of the Cowboys program. After going to football camp in California, the Cowboys look ahead to the new season. School starts on Monday and the season starts at the end of the month. Here is a day in the life of Coach Darby and Camp Verde Cowboys.