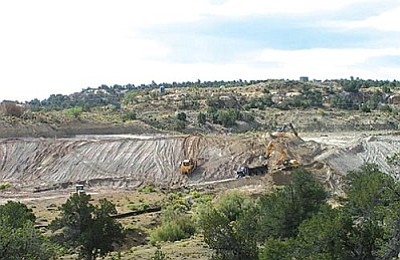 Crews clean the contaminated North East Church Rock mine on the Navajo Nation in 2009. The cleanup was part of the EPA's five-year plan meant to address the most significant issues surrounding abandoned uranium mines on Navajo lands. (Photo courtesy the Environmental Protection Agency)
Stories this photo appears in:

The people behind Clean Up the Mines understand that others have been trying for years to clean up abandoned uranium mines and have mostly met with limited success.