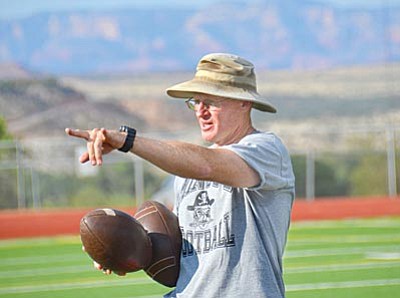 Mingus football and baseball coach Bob Young said time management is the key to playing and staying eligible."I've heard people say they won't play football because they need to focus on their grades. That's a cop-out."
Stories this photo appears in:

There is no question that sports require a great deal of time and commitment. In high school, student-athletes have to manage their time between both academics and athletics. For some, that may be easy. But, for others, it's not so much. When grades become an issue, players are forced to miss a game or more.