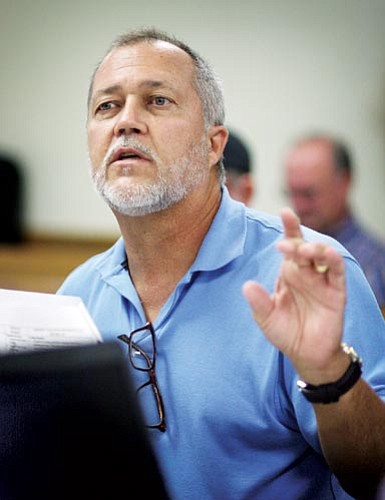 Planning & Zoning chairman B.J. Davis discusses character areas with Town council during Wednesday's joint work session. VVN/Bill Helm
Stories this photo appears in:

General Plan update subject of work session
Reinventing the wheel is how B.J. Davis described the Planning & Zoning Commission incorporating character areas into the Town's General Plan."The other elements should be just an update," says Davis, commission chairman.