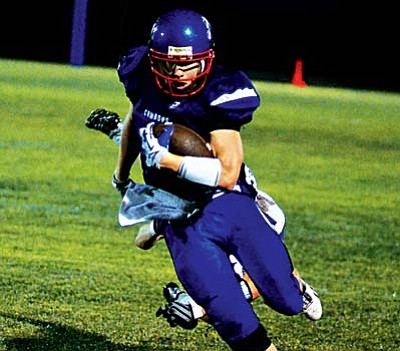 The Cowboys start their season on Friday against Chino Valley
Stories this photo appears in:
Last year, the Camp Verde High School Cowboys went 3-7. Head coach Steve Darby is entering his second season with the team. Darby said his mission is change the culture. The second year of Darby starts Friday. Last Friday, the Cowboys had one final tune up in a scrimmage at Winslow, against both Winslow and Payson.