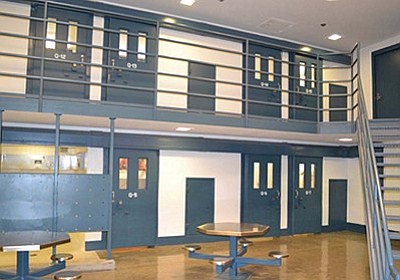 Inside the Yavapai County Jail in Camp Verde.
Stories this photo appears in:

Renewing, increasing Jail District levy will keep taxes downHaving been privileged to serve Yavapai County as the elected sheriff from 1989 to 2005, I saw many changes. Of utmost importance was the creation of a "Jail District" in 1999 to establish a consumption-based tax at the conservative maximum rate of 1/4 of a cent per dollar and for a maximum period of 20 years. This issue will again be decided by the voters this year to address current and emerging critical needs.