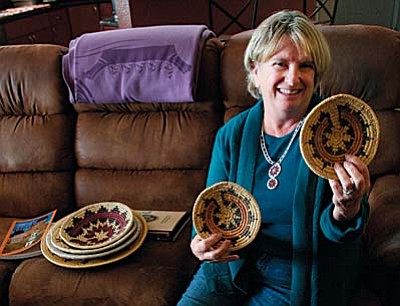 Camp Verde resident Pat Seltzer holds the two Navajo baskets her husband Jack bought her in 1978. Many baskets later, Jack now calls Pat 'the basket lady'. VVN photo by Bill Helm
Stories this photo appears in:

CAMP VERDE - Back in 1978, Jack Seltzer bought his wife a couple of Navajo baskets at an old trading post on the Utah side of Monument Valley.