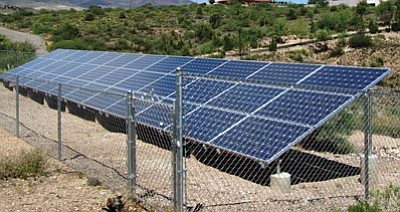 Visit OnefortheVerde.org to find great solar companies that will help you save money, save energy and save water.
Stories this photo appears in:

You've likely heard this before: "Now is a great time to go solar." While that statement has been true before, it has never been more true than it is today. But wait a minute! Haven't the utilities eliminated most of their incentives? Yes, but even with the loss of utility rebates, solar photovoltaic electric systems are less expensive now than ever before. Also, installation costs are less, without incentives, than they were just a few years ago.