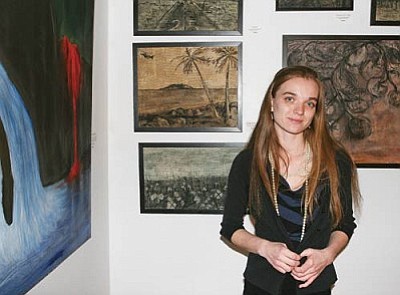 Earth's Flow is the first solo exhibit for White Hills Gallery executive Director Stephanie Peters. Of the close to 70 works of art on display, Peters has created more than 20 since the start of the year. VVN/Bill Helm
Stories this photo appears in:

Since the White Hills Gallery opened in January 2012, executive director Stephanie Peters has worked hard to provide a venue for the area's best contemporary artists to show their work.