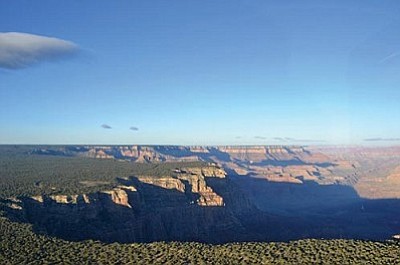 This South Rim view of the Grand Canyon was taken from one of the flight routes that cover national park. The government is trying to encourage quiet-technology aircraft to reduce noise pollution over the park. (Photo courtesy the National Park Service)
Stories this photo appears in:
The Federal Aviation Administration said it will allow 1,721 additional flights through Grand Canyon National Park this year, with one catch: The tour flights will have to use quiet-aircraft technology.