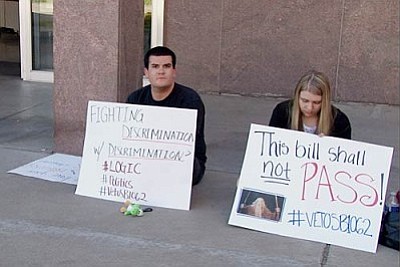 Demonstrators make their feelings known to lawmakers Monday. (Cronkite News Service Photo by Thuy Lan Nguyen)
Stories this photo appears in:
With business leaders calling on Gov. Jan Brewer to veto religious-freedom legislation that opponents say would sanction discrimination against gays, Phoenix Mayor Greg Stanton said Monday that fallout from SB 1070 may serve as a guide.