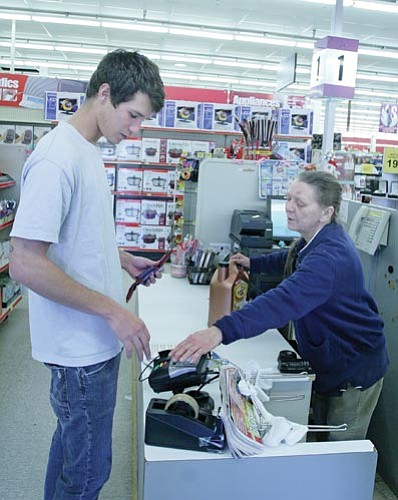 Camp Verde ALCO sales associate Patricia Brown helps Camp Verde resident Jacob Phelps with his purchase. ALCO Stores, Inc. recently announced that the Camp Verde location will close, likely in April. VVN/Bill Helm
Stories this photo appears in:
James Bulman is 17. Since October, Bulman has been a sales associate at the ALCO store in Camp Verde.A young man with ambition, Bulman graduated from high school at 16. He now works to earn money for automotive technician school in Phoenix.Soon, Bulman will need a new job. And so will his 18 co-workers.