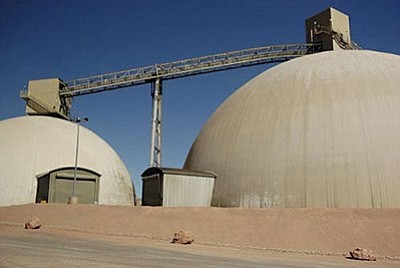 Danny Soto worked in a number of departments throughout his career, eventually rising to the top post of Central Control Operator just below the plant supervisor at the cement company.
Stories this photo appears in:
Vietnam vet says it's time to let the younger generation carry on
Danny Soto is a simple man. He went to high school, entered the military, got a job and now has resigned. But, Danny has something special: a sense of persistence.