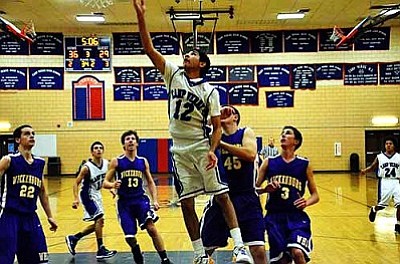 Javier Carrillo gets airborne as he throws up a shot during the Cowboys win. VVN/Travis Guy
Stories this photo appears in:

Not able to make it to a sporting event? Follow Verde Sports on Twitter @verdesports for game updates.
Following a big win against Wickenburg that showed many sides to the Camp Verde boys' basketball team, the team feels as though they are turning the proverbial corner and growing as a team.