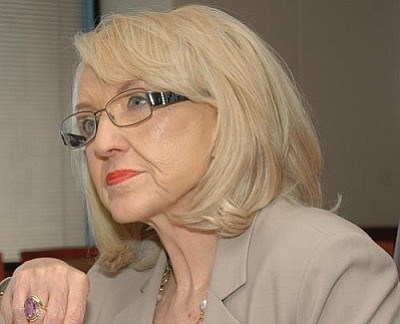 Gov. Jan Brewer (Capitol Media Services file photo by Howard Fischer)
Stories this photo appears in:

Brewer asks to financially reward successful schools
Gov. Jan Brewer said today she wants Child Protective Services made into its own separate agency, headed by someone who reports directly to her."It is evident that our child welfare system is broken, impeded by years of structural and operational failures," Brewer told lawmakers in her annual State of the State address.