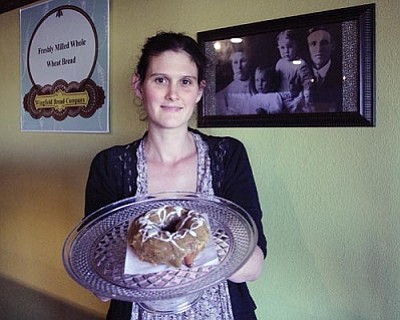 Wingfield Bread Company owner/baker Rachelle Pozza recently started making a coffee cream donut, with coffee icing drizzled with a touch of browned butter icing. Wingfield Bread Company also mixes espresso in its whole wheat pumpernickel loaf. VVN/Bill Helm
Stories this photo appears in:
Local artisans flavor various foods with coffee
I remember sitting at the kitchen table with my family one morning, feeling much older than my 5 years on this Earth.