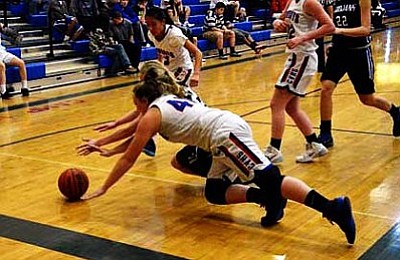 Dusty Dowdle dives for the ball, hoping to beat a Valley Christian player to it. VVN/Travis Guy
Stories this photo appears in:

Leading up to their showdown with the No. 1 team in Division-III, the No. 19 Camp Verde girls' basketball team was on a roll with two wins in a row.