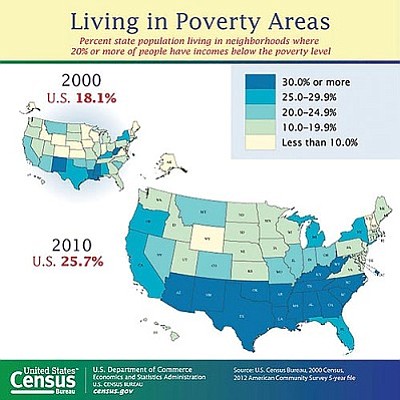 Arizona saw an increase between 2000 and 2010 in the percentage of residents living in "poverty areas," or those tracts where more than 20 percent of the population is below the poverty level. The state's shift was part of a national trend during the decade. (Map courtesy the U.S. Census Bureau)
Stories this photo appears in:

The number of Arizona residents living in concentrated "poverty areas" grew significantly in the first decade of the century, according to a new Census report.