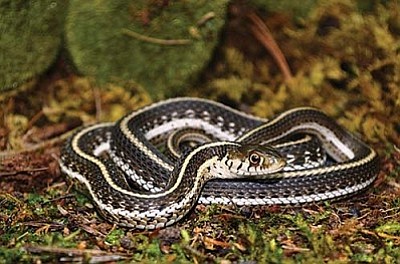 The northern Mexican gartersnake, like the narrow-headed gartersnake, is being threatened by the loss of its streamside habitat and by competition from nonnative species. (Photo by Doug Hotle/ABQ Biopark)
Stories this photo appears in:

The U.S. Fish and Wildlife Service granted threatened species status Monday to northern Mexican and narrow-headed gartersnakes, saying the animals in Arizona and New Mexico could otherwise be in danger of extinction.