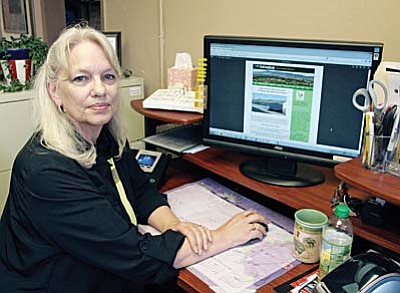 Since April, the Town of Camp Verde has been producing an e-newsletter to communicate to a variety of audiences. More than 750 people currently subscribe. Town Administrative Assistant/Clerk Barbie Bridge is the editor. VVN/Bill Helm
Stories this photo appears in:

CAMP VERDE - Economic Development Director Steve Ayers first considered publishing an e-newsletter when the Town launched its tourism website last November.