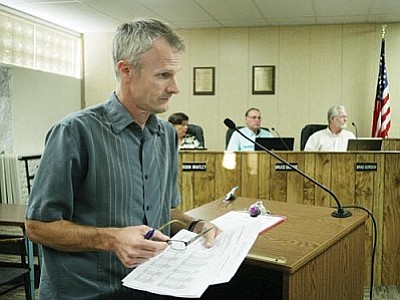 Finance Director Mike Showers answers questions about the Town's proposed fiscal year 2014-2015 budget during Wednesday's special session. VVN/Bill Helm
Stories this photo appears in:

Time is not for sale. But there never seems to be a shortage of money talk.More than 60 minutes into a 30-minute special session, Camp Verde Town Council approved the proposed fiscal year 2014-15 budget Wednesday. Town Manager Russ Martin says the budget is "very good."