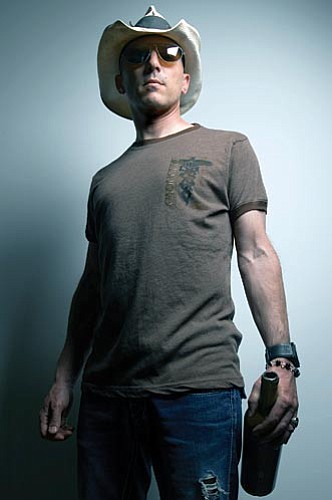 MJ Keenan, owner and winemaker of Caduceus Cellar and Buhl Memorial Vineyard, has six vineyard sites in the Verde Valley ranging from one acre to 30 acres, each in fairly diverse settings. His vineyards include high elevation southeast facing slopes to dry farmed floodplain. "Across the board, everything woke up a bit early the winds also helped thin our crop and the increased evaporation rates have kept the berry size in the ideal range for premium wine grape production."
Stories this photo appears in:

Last year's harvest was described by Kent Callaghan, winemaker with Callaghan Vineyards located in Elgin and a pioneer in the Arizona wine industry as "wet and late but great quality potential."