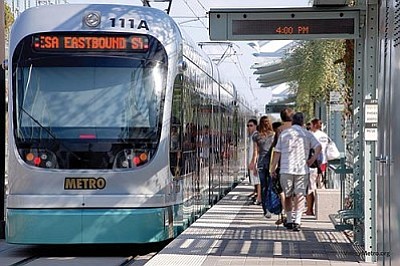 Riders board the light rail at the University and Rural station in Tempe. Light-rail ridership has already reached numbers projected for 2020, said a report from the Arizona Public Interest Research Group, helping drive an overall mass transit increase in the state. (Photo courtesy Valley Metro)
Stories this photo appears in:
Public transit use rose across Arizona as the number of miles driven dwindled, according to a new report that called for shifting funds from "unnecessary" highway projects to mass transit.